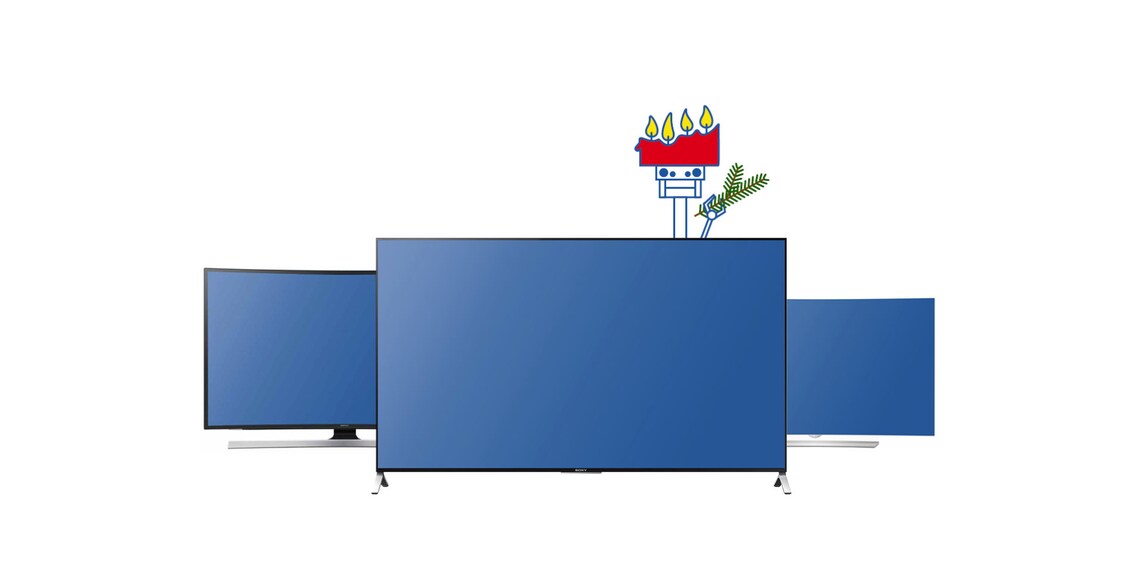 Treat yourself to an epic TV upgrade this Christmas
Been toying with the idea of getting a brand new TV? Now's the time to make your dreams come true! Treat yourself or your loved-ones to a brand new TV.
TVs dreams are made of.
Getting along on a shoestring? We've got dream TVs to suit all budgets:
Upgrade your home with an ultra-slim & stylish TV
The 65-inch Sony is sexily slim (39mm) and sleek. Just as stylish but in white – the Samsung Curved TV. LG impresses with OLED technology, a curved design and a stylish pedestal. The Philips Ambilight TV creates a unique ambiance.
Large format TVs for that big screen experience at home
Sensational sound and high-resolution images in 4K-UHD with impressive detail, colour and deep blacks.
Don't have much space? These compact TVs offer high image quality at low prices.
Our current bestseller, the Samsung UE32J5170, impresses with its elegance and Full HD resolution. If HD-ready at a sensational price is what you're looking for, the LG 32LF510b is right for you. Both Sony and the 40-inch Philipps impress with stunning 4K images at a great price.
---



I've had a fascination for content marketing ever since uni. My aim is to generate great content – any requests are welcome. Photography is what I'm passionate about and so is shopping. So I've definitely found my place in the online business at digitec!
---