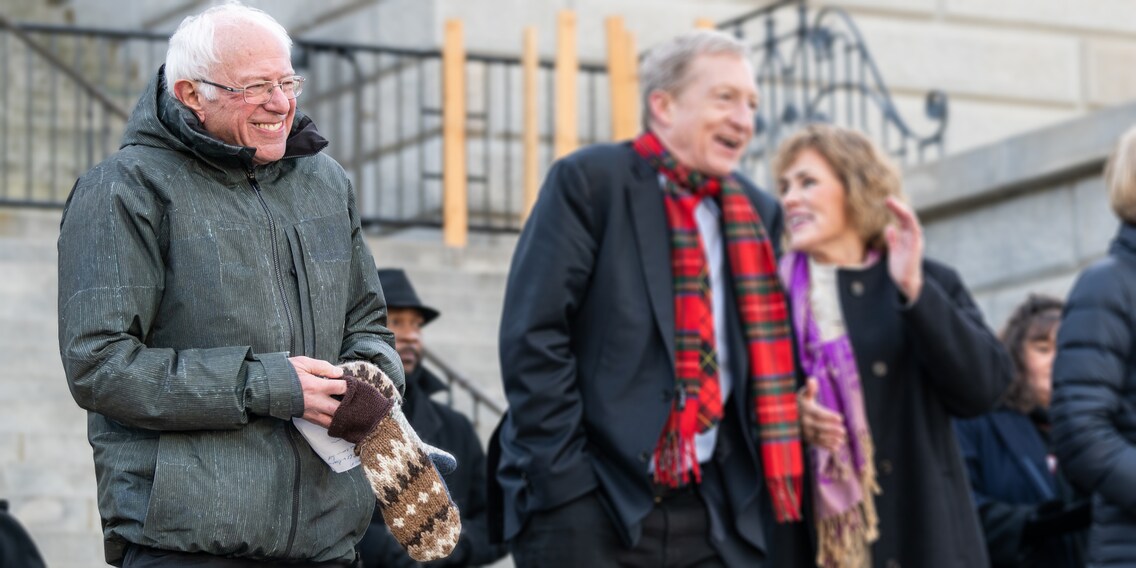 Steal the look: Bernie Sanders at the inauguration

Joe Biden has been sworn in as the new president of the USA. The ceremonial inauguration included Lady Gaga singing and Donald Trump not showing up. But in terms of fashion, it was former presidential candidate Bernie Sanders who outshined everyone.
Independent politician Bernie Sanders is the figurehead of leftist USA and has been preaching the gospel about class war since the 1960s. He stands up for workers' rights and the middle class. His enemy are the super-rich and the establishment. In the US, the tousle-haired senator from Vermont is decried as a socialist or even a communist. Titles that equal insults in neoliberal North America. But Bernie won't let himself be discouraged. He aims to protect US companies by means of import tariffs, heavily tax the super-rich and take a chunk out of the military budget and invest it in infrastructure.
An attitude that's reflected in his attire. Sanders doesn't wear expensive clothes, tailormade suits and is rarely seen in a tie. When he campaigned for the Democratic primaries, he asked his supporters for money. Being the foe of the economic system that he is, there's no way he could bank on the money of large companies. His repeated call for donations turned into a meme.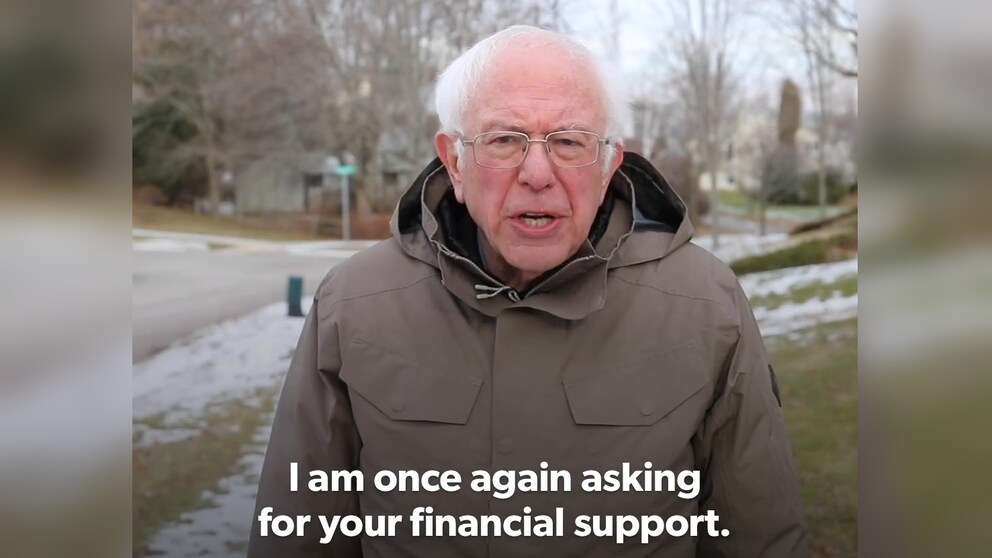 So back to the inauguration of Joe Biden – his biggest opponent in the primaries. Take a look at the jacket Bernie was wearing as he was sitting in his chair in a huff!
Nothing was left to chance when it comes to this look. The jacket was a gift from his son, who was working at the snowboard company Burton at the time. The company is headquartered in Vermont, Sanders's home state. During the primaries, Burton even produced a special edition of the coat with an embroidered image of Bernie Sanders. And then there's the heartwarming story of his eye-catching mittens. A teacher sewed them by hand from scraps of fabric. From scraps of fabric and recycled material, to be precise. Rocking that look, Bernie Sanders stole everybody else's limelight. Not even Lady Gaga could hold a candle to him in her outfit that was subdued by her standards.
Feel inspired to fashionably go off and join the class war?
Steal the look
Not quite Bernie's jacket, but Burton suggested this model as the original is sold out.
His suit pants gave Sanders a touch of class without making him look arrogant. Combine them with a plain shirt for another great look.
And finally, his pièce de résistance, the mittens. Unfortunately, they're not for sale and you'll just have to make them from leftover fabric yourself. My suggestion: get one of the following jumpers and wear them out over the next few years. By the time the next president is sworn in, your jumpers will be pretty much destroyed and ready to be turned into mittens.
When it comes to fashion, one thing is clear: Bernie 2021!
---



When I flew the family nest over 15 years ago, I suddenly had to cook for myself. But it wasn't long until this necessity became a virtue. Today, rattling those pots and pans is a fundamental part of my life. I'm a true foodie and devour everything from junk food to star-awarded cuisine. Literally. I eat way too fast. 
---
---
These articles might also interest you
Skeleton Loader

Skeleton Loader

Skeleton Loader

Skeleton Loader

Skeleton Loader

Skeleton Loader