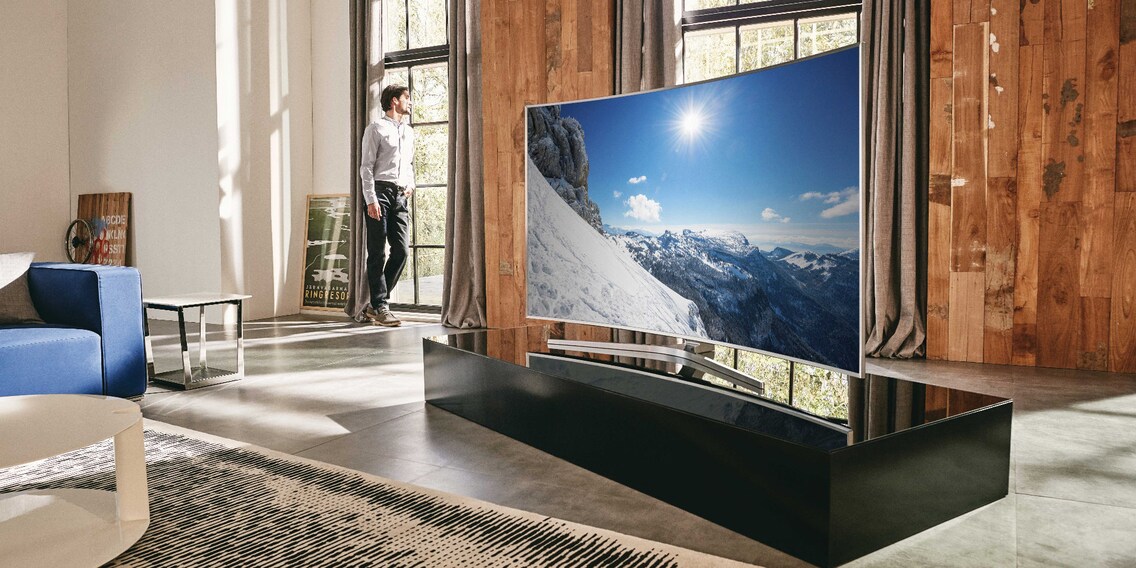 Samsung SUHD TVs – the new standard in visual excellence
The latest Samsung SUHD TVs impress with 64x greater colour expression than conventional models, incredible brightness, deep black, immersive pictures in UHD quality and a stylishly curved design.
Spectacular image quality
With the latest Samsung display technologies – eco-friendly nano crystal colour technology, peak illuminator and newly developed picture processor SUHD re-mastering engine – you will experience stunning colours, deeper blacks, brightness two-and-a-half times brighter than conventional TVs and a contrast like never before. Get drawn into the action with SUHD TV by Samsung. The revolutionary display technology stands for images with impressive contrast, brightness and colours that set new standards.
Get drawn into the action in style
The new SUHD TVs impress with stylishly curved displays and high-quality materials. Get drawn into the action with the state-of-the-art curved screen that delivers an immersive picture experience with off-angle viewing, making any seat the best seat in the house.
Smart TV plays your content seamlessly
With the latest Smart TV features, you can quickly find your favourite shows and movies, access apps, browse the web and share content between devices at your command. Briefing on TV means you can get a rundown of your day with personalised information.
---



I've had a fascination for content marketing ever since uni. My aim is to generate great content – any requests are welcome. Photography is what I'm passionate about and so is shopping. So I've definitely found my place in the online business at digitec!
---