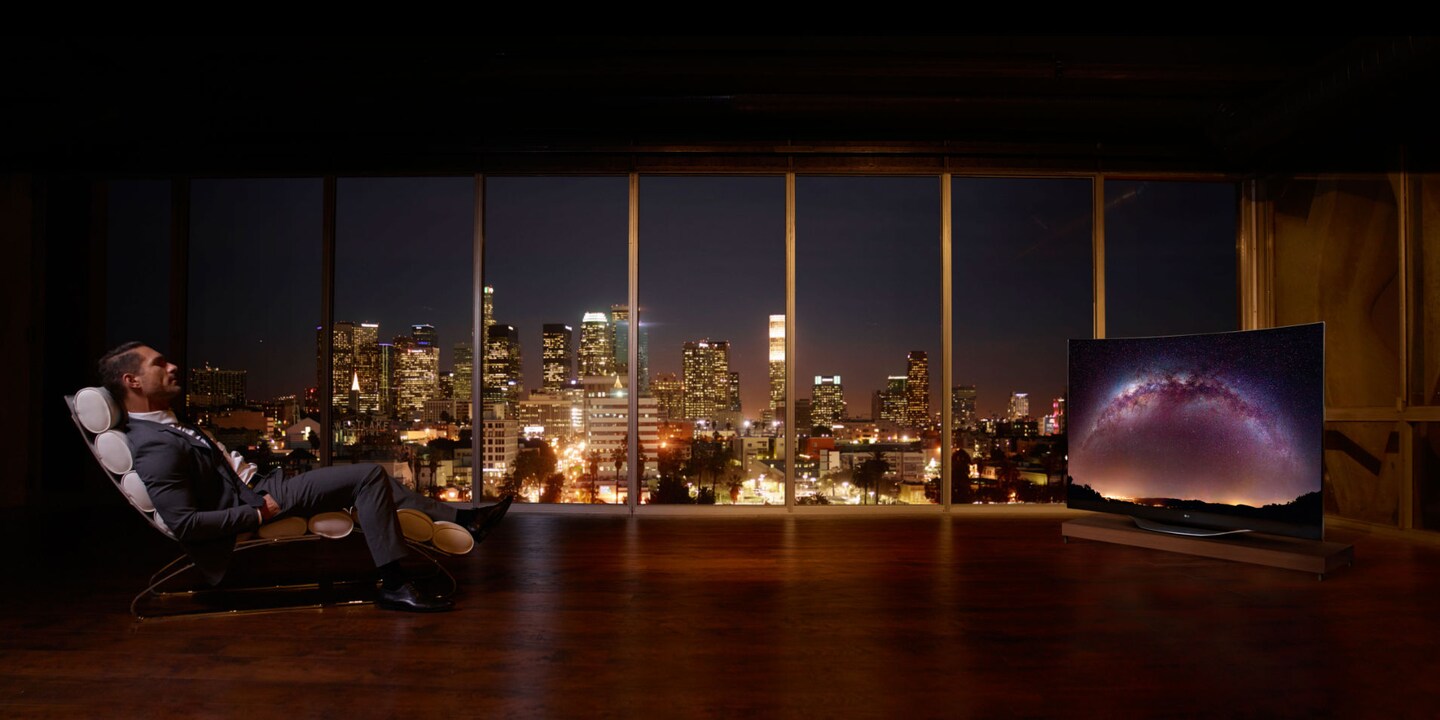 LG OLED TV – seeing is believing!
Perfect black creates intense colour: The new LG OLED TV with deeper, richer colours, stunning contrast and an ingenious curved screen, it is unlike any technology you've ever seen and it delivers a picture that exceeds your wildest imagination. Thanks to the self-lighting pixels, which are unique to LG OLED 4K TV, you get infinite contrast, delivering the deepest and darks blacks possible today. Lights out.
What does OLED stand for?
Unlike conventional LED-LCDs, OLEDs are organic displays. They enable perfect expression of black, a realm previously unattainable by ordinary television. Self-lighting pixels can control their own luminance, so black and dark colours can be expressed with perfection never seen before. OLEDs are composed of several layers, enabling an ultra-slim design.
Intense colour
By adding a white sub-pixel to the conventional red, green and blue pixels, the LG OLED TV features 33 million sub-pixels – making images as real as they can get.
Self-lighting pixels
Contrast Ratio is considered the key indicator of picture quality. LG OLED TV has self-lighting pixels that can switch off completely to achieve perfect black for infinite contrast, so images come alive with breathtaking detail.
Perfect viewing angle
Enjoy perfectly wide viewing angle with no distortion of contrast or colour. The perfect display all around.
Clear motion
Enjoy fast moving scenes like sports or action movies with completely blur-free, crystal-clear pictures thanks to response speed one thousand times faster than LED-LCD panels.
---

I've had a fascination for content marketing ever since uni. My aim is to generate great content – any requests are welcome. Photography is what I'm passionate about and so is shopping. So I've definitely found my place in the online business at digitec!
---
These articles might also interest you
Skeleton Loader

Skeleton Loader

Skeleton Loader

Skeleton Loader

Skeleton Loader

Skeleton Loader