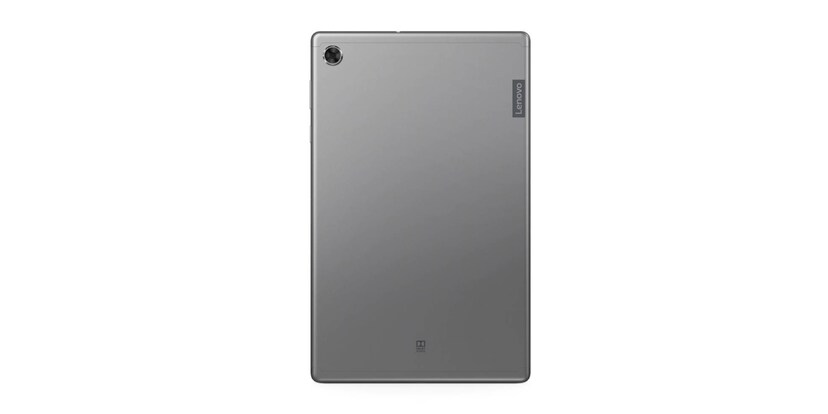 The new Lenovo Tab M10 – the second generation
Last summer, we presented the Lenovo Tab M10 to you. Today, only half a year later, the second generation is launched. With a larger 10.3-inch Full HD screen, faster processor and more storage capacity, the new Lenovo Tablet has a lot to offer.
The Lenovo tablets are ideal for families and multiple users per device. It allows everyone to save their personal settings on one tablet and features Kid's Mode that lets you control what the little ones have access to. And if the kids end up spending a lot of time on the tablet, that's no problem, as the Tab 10 features eye-protection technology. What's the best thing about this tablet? It doesn't cost a fortune.
The 2nd generation Lenovo Tab M10
Matching accessories
What is the difference between the two Tab M10 devices?
The new Tab M10 features Google Assistant's Ambient mode. This allows you to use your tablet as a smart hub and control your smart home. Turn on your favourite music with voice recognition. With this tablet, you can control over 10,000 compatible smart home products using only your voice.
The table below highlights the main differences between the two Tab M10 devices.
Lenovo Tab M10
Lenovo Tab M10 (2020)
Display
10.10" LCD
10.30" LCD
Processor
Snapdragon 450 / 1.80 GHz
MediaTek Helio P22 / 2.3 GHz
RAM
3 GB
4 GB
Storage capacity
32 GB, expandable by 256 GB
64 GB, expandable by 256 GB
Battery capacity
4850 mAh
5000 mAh, about 7h battery run time
Camera resolution
Front: 2 MP
Rear: 5 MP
Front: 5 MP
Rear: 8 MP
Weight
480 g
460 g
Besides the improved specs, the 2nd generation also boasts visible differences: featuring a 87%+ screen-to-border ratio, the black border on the screen has been reduced and the screen size increased. On top of this, the aluminium case makes it look very elegant.
Farewell old tablet – trade-in or resell?
If you've decided to relieve your old tablet of its duties, you have two options: if you originally purchased your phone on Digitec Galaxus, you can use our resale platform to sell it. Go to your user profile and click on «Sell products». Put your tablet up for purchase for other users to see in just a few steps. Find detailed information here.
If you'd like to sell your device via a recommerce company, verkaufen.ch is an option. Click on your device and add details on its condition. Then you'll see a buyback offer. Shipping is free on verkaufen.ch.
---
Almost anything can fascinate me, I'm always open to new experiences. That's why I'm in exactly the right place, discovering and exploring new and wonderful products and communities every single day.
---
---
---