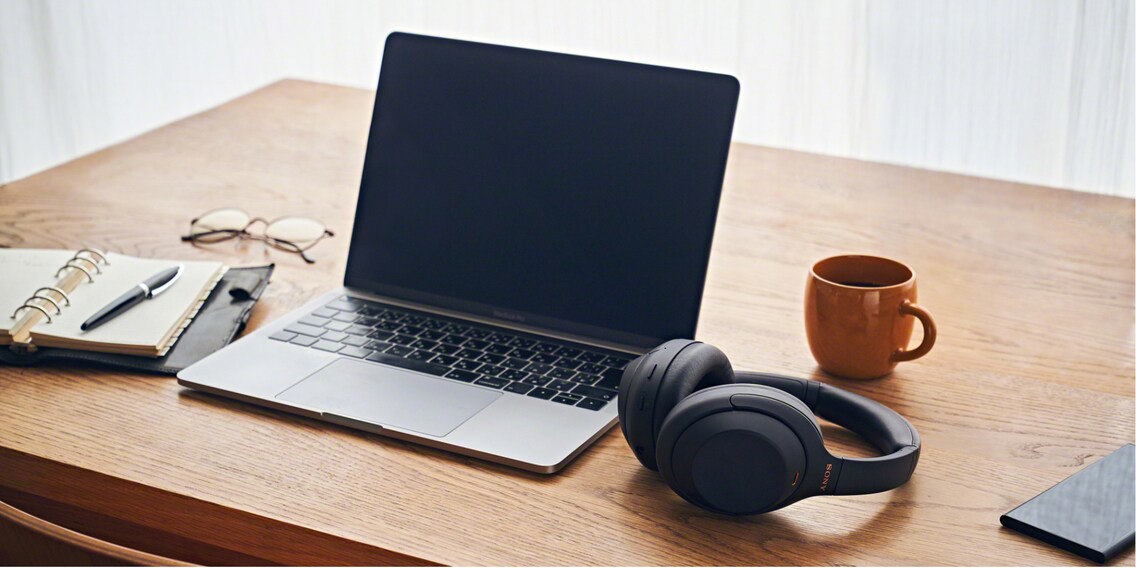 Looks very similar to its predecessor, but has received a significant upgrade: the new Sony WH-1000XM4.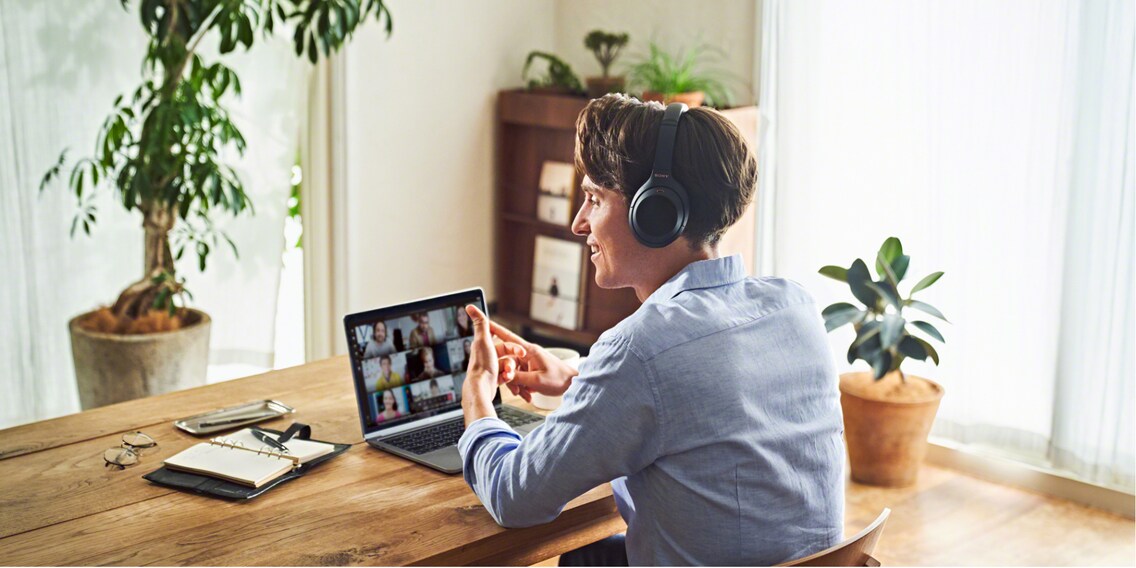 It can also be used as a headset in your home office. Connect it to two devices simultaneously, e.g. your smartphone and your laptop.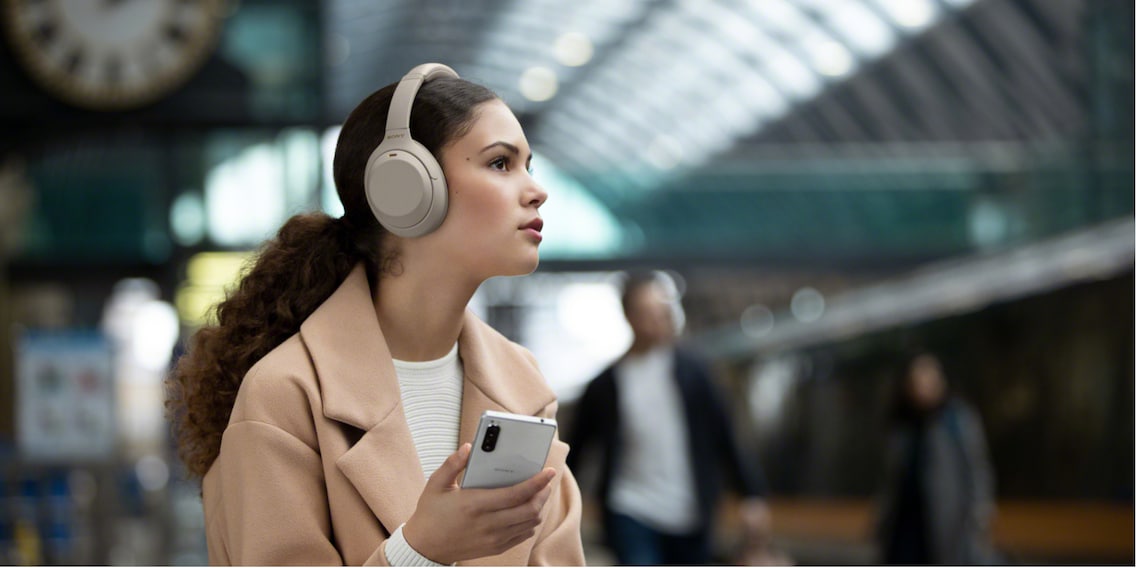 The WH-1000XM4 is perfect for blocking out ambient sounds in noisy situations, e.g. when travelling, commuting by public transport, etc.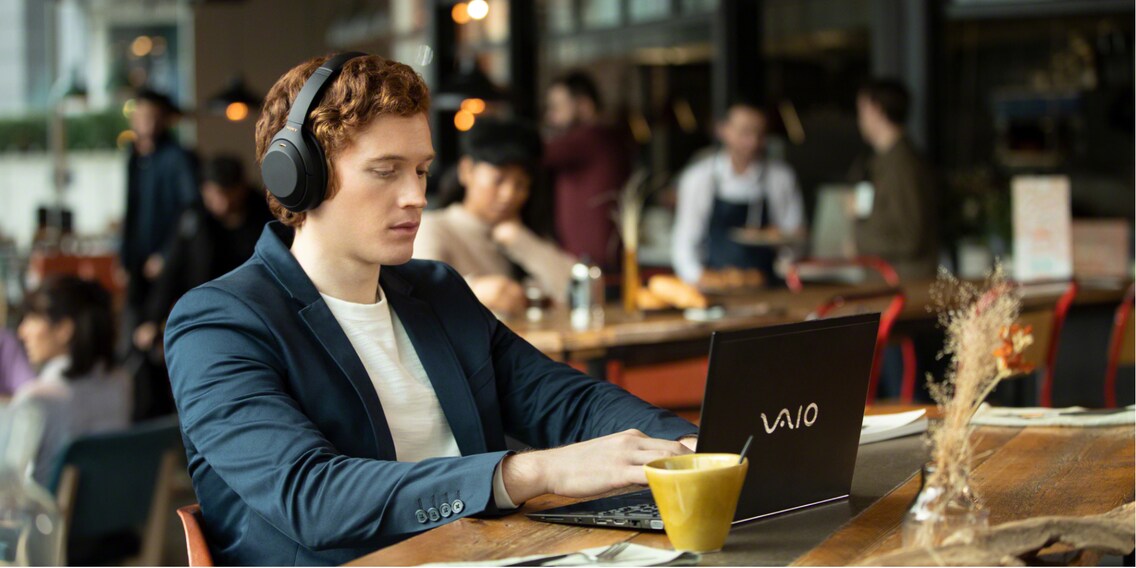 ...or to block out background noise in a coffee house.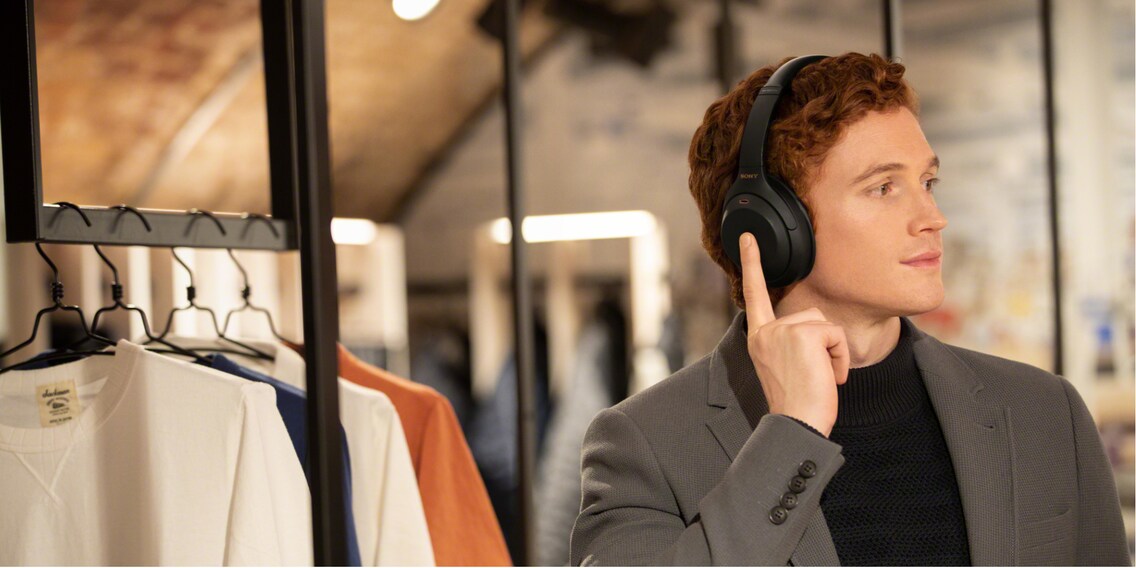 Control the music using a touchpad on the earcup.
The fourth generation of the most successful Sony headset has arrived: the WH-1000XM4

The best Sony ANC headphones have entered their fourth generation. Continue reading to find out what makes it superior to its predecessor and whether it will once again become a benchmark for the entire industry.
Over half a year ago, Sony invited us to their European headquarters in England to present new products for the coming year. When I saw the WH-1000XM4 prototype, I wasn't quite sure if the design was incomplete or if Sony would actually release a virtually identical looking successor. But now we know for certain. I have to wonder: is there really so little to improve? Or in other words: is it even possible to top the WH-1000XM3?
Visually, all remains the same
Externally, the fourth generation really hasn't changed much at first glance. Since I have a demo unit for both versions, I put them side by side.
Sony WH-1000XM comparison
Which is the new WH-1000XM4?
Left
Right
You're trying to trick me, they're both the same ;)
The competition has ended.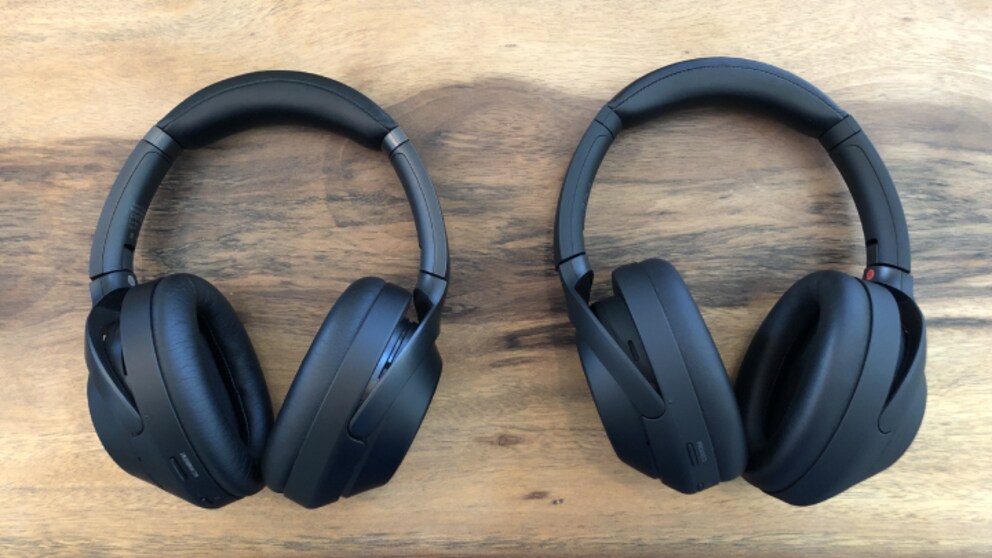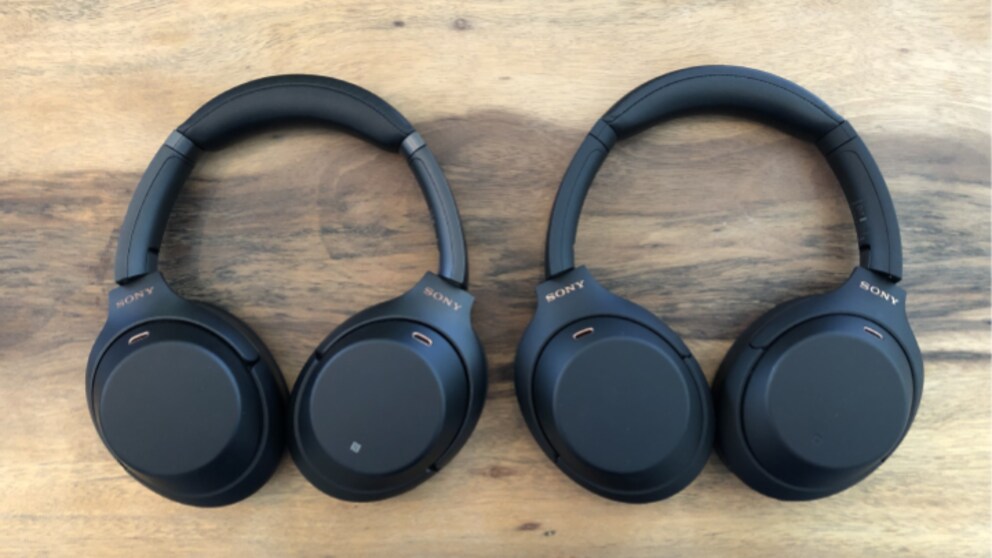 Here's a hint: you'll find the correct answer at the bottom.
At second glance, however, a few details stand out. The WH-1000XM4 has a little less padding near the headband, the black is a little more matte and the top of the headband is shaped a little more outwards than that of its predecessor. According to Sony, it's also said to have received even more comfortable ear pads. All these small adjustments are intended to further increase comfort. Can you tell the difference? You be the judge. We'll soon be exhibiting the WH-1000XM4 in our showrooms.
A complete internal upgrade
Even though the exterior hasn't changed much compared to the predecessor, Sony has worked hard on the inside of the headphones.
The most important innovations and improvements compared to the predecessor at a glance:
15% better noise cancellation thanks to the improved QN1 HD processor.
Improved sound quality thanks to artificial intelligence.
Auto-play interruption when removing and putting on the headphones.
Speak-to-Chat function pauses music as soon as you talk to someone.
Multi-Connection with two input devices possible.
Improved call quality thanks to voice pickup technology.
Bluetooth 5.0 (vs. 4.2 on the WH-1000XM3).
The most important upgrade is probably the improved noise cancellation. Adding any improvement must have been challenging, as the WH-1000XM3 is considered the benchmark in terms of active noise reduction. Thanks to a new algorithm and chip, the headphones can perceive ambient noise even better according to Sony and reduce it with counter-noise.
The Japanese manufacturer also wants to improve the sound quality once more. For example, software developed with Sony Music Entertainment will help to identify the instrumentation, music style and other characteristics of a song in order to play it back in the best possible way.
The most important specs summarized
• 30-hour battery life.
Equalizer and ambient noise control with the Sony Headphones Connect App.
Touch surface for music control.
40 mm driver units.
5 voice recording microphones for immaculate call quality.
Compatible with language assistants from Google, Amazon Alexa and Apple Siri.
Compatible with 360° reality audio.
And time to reveal the answer: the right headset is the new WH-1000XM4.
Never miss news or special offers again!
You're an audiophile or interested in the latest trends and promotions from our range of headphones, Bluetooth speakers, multi-room systems or DJ and Hi-Fi accessories? Then follow my profile.
---



Round, egg-shaped or a shuttle, I love chasing after anything if it's part of a competitive sport. Old and new vehicles with powerful engines make my heart beat faster – and so does my own little smart home. I never leave the house without headphones and luckily, I have quite a few to choose from. 
---
---
---
These articles might also interest you
Skeleton Loader

Skeleton Loader

Skeleton Loader

Skeleton Loader

Skeleton Loader

Skeleton Loader