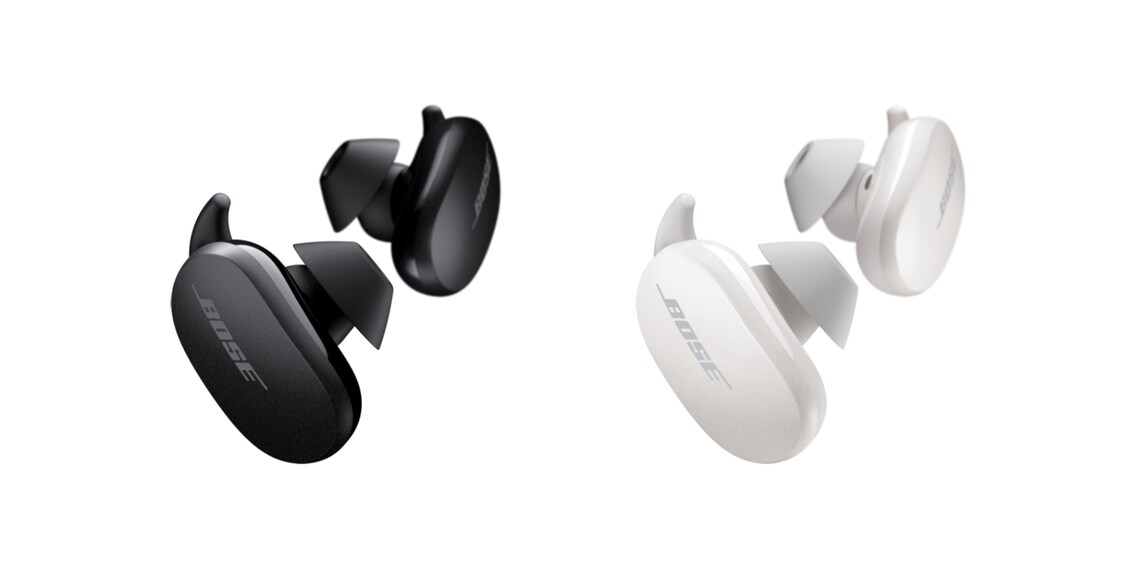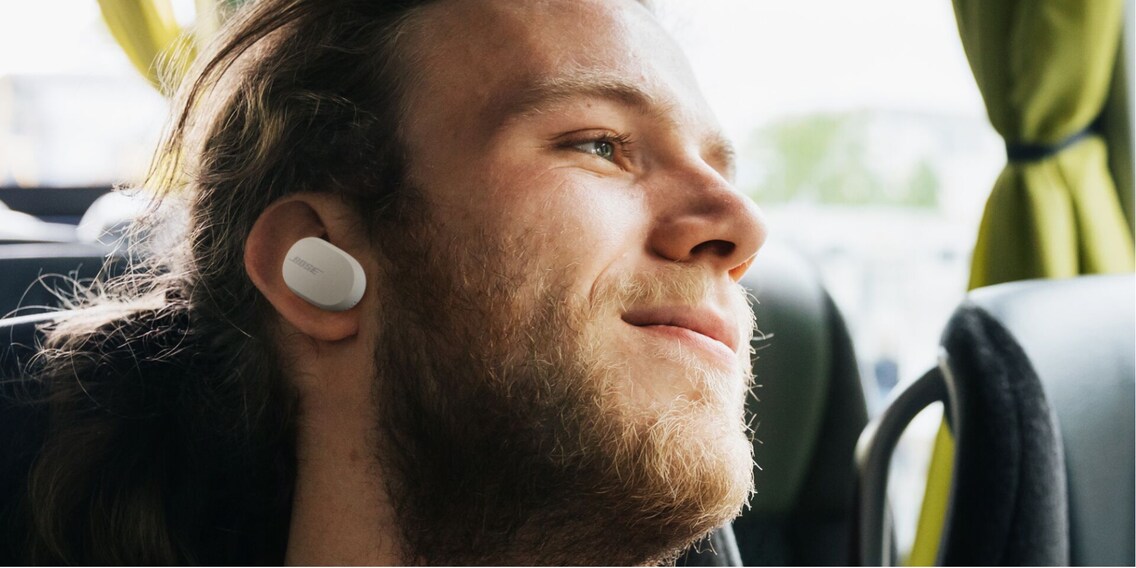 With active noise reduction, Bose Quiet Comfort headphones make even a noisy environment, like a ride on a Flixbus, bearable.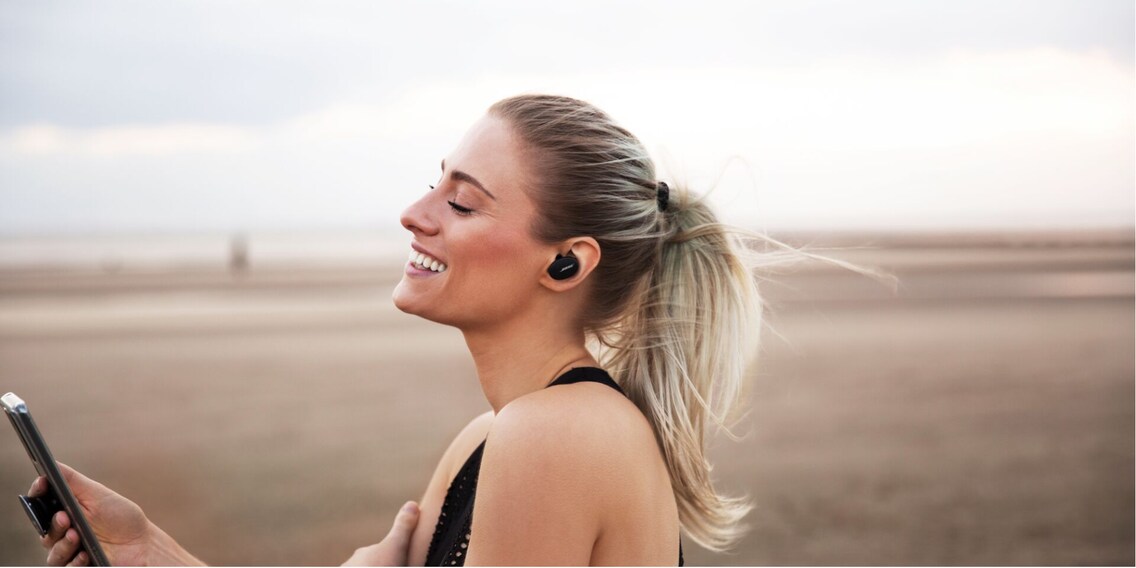 This is how the new Bose Sport Earbuds look in the ear.
The first True-Wireless headphones with ANC from Bose

Long have we waited. The launch was postponed several times. Now they're finally here: the first completely wireless Bose headphones with active noise cancellation – the Bose Quiet Comfort Earbuds. The American audio manufacturer is also simultaneously launching a successor to the Soundsport Free, their sports earbuds.
Bose took quite a long time to develop the first true wireless headphones with active noise cancelling (ANC) technology. A little too much for some. While Sony and Apple already released their True Wireless models with ANC last year, Bose stood firm in their choice to develop something great. It was just never quite ready for release. So was it worth it?
Bose Quiet Comfort Earbuds
Release date: black version 15.10.20; white version around 29.10.20
Bose fans will certainly be happy. That's because Bose over-ear headphones are among the best when it comes to sound and noise cancellation. This was recently again demonstrated in a test conducted by our editorial team:
ReviewAudio

7 ANC-Kopfhörer im Test: Welcher hat das beste Noise Cancelling?
The typical Bose sound and ANC quality is now also available in small sizes. A pre-series model, which I already had a chance to try out, sounded very promising. Just like the over-ear versions, True-Wireless headphones feature three different ANC modes: with ANC, without ANC and talk through. The automatic play/pause function is also pretty neat. Music is paused when one headphone is removed and starts playing again when it's put back. Shame that the headphones still use the master/slave principle and therefore can't be used independently from each other.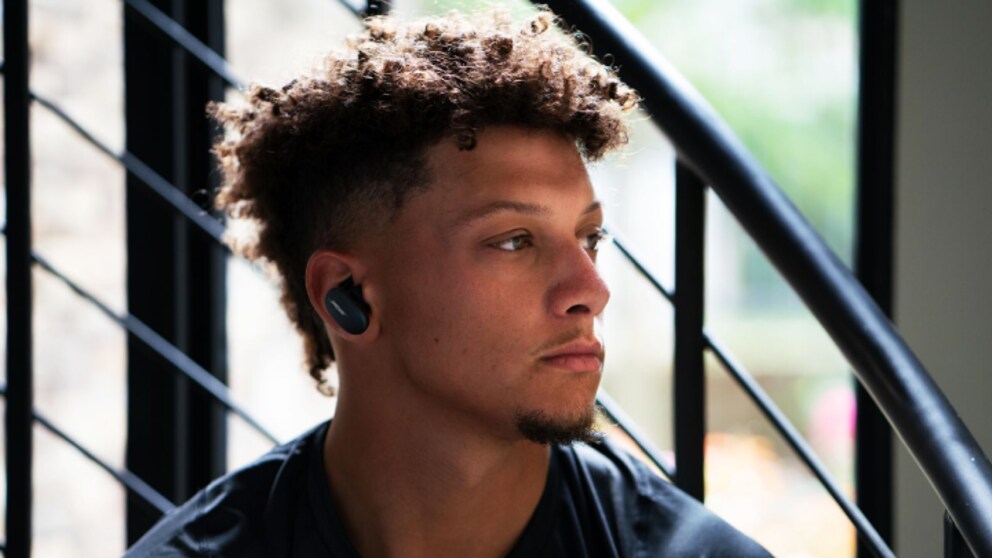 A summary of the most important specs:
A 5h battery life with ANC on at full volume.
A touch interface for music control and answering calls.
Sweat and water resistant.
Lightweight oval eartips for a perfect fit without annoying pressure.
Bose Sport Earbuds
Release date: 15.10.20
In addition to the ANC version, which you can use during commutes or in noisy offices, Bose is launching a second model specifically designed for sports. The Sport Earbuds are visually and technically very similar to the Quiet Comfort Earbuds. The main difference is that they don't have ANC. This makes them a direct successor to the Bose Soundsport Free. However, according to Bose, the new ones are supposed to be around 30% smaller than the predecessor. This'll give them a much more comfortable feel.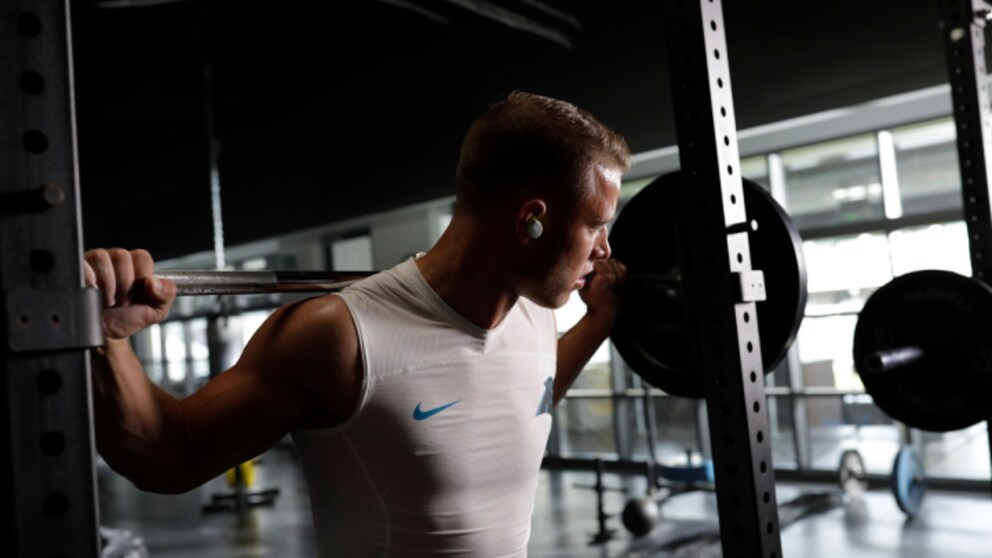 Here are the most important specs:
A 6h battery life.
Automatic play/pause function when removing the earbuds.
Sweat and water resistant.
Lightweight oval eartips for a perfect fit without annoying pressure.
What do you think of the new Bose Quiet Comfort Earbuds (with ANC)?
Awesome. Finally we've got Bose True-Wireless with ANC!
Cool, but too late. I already bought True-Wireless with ANC from another brand.
I don't like the look of them.
Cool, but too pricy.
The competition has ended.
Never miss news or special offers again!
You're an audiophile or interested in the latest trends and promotions from our range of headphones, Bluetooth speakers, multi-room systems or DJ and Hi-Fi accessories? Then follow my profile.
---



Round, egg-shaped or a shuttle, I love chasing after anything if it's part of a competitive sport. Old and new vehicles with powerful engines make my heart beat faster – and so does my own little smart home. I never leave the house without headphones and luckily, I have quite a few to choose from. 
---
---
---
---
These articles might also interest you
Skeleton Loader

Skeleton Loader

Skeleton Loader

Skeleton Loader

Skeleton Loader

Skeleton Loader