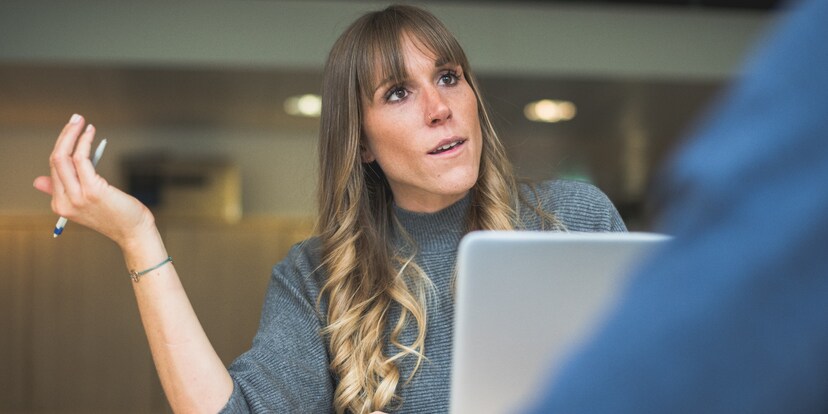 Our B2B team: Your reliable business partner with over ten years of experience
From small and medium-sized to large, private or public – no matter what the shape or size of your business, we are at your service and provide personalised and competent solutions that meet your needs. Your advantages at a glance:
Know-how and experience
We've been active in the B2B market for many years and understand your needs. The services we offer are continuously refined and allow us to adapt to your changing requirements. Your business activity is at the heart of what we do. Our aim is to provide you with the support you need and help contribute to your success.
Customised support
Our B2B team provides personal customer care and caters to your needs with made-to-measure solutions. We know how important efficient solutions are to you. That's why we provide them within 24 hours whenever possible. Get in touch with us now to learn more or register as a business customer right away.
Our customer advisers are happy to help you by phone or e-mail.
Payment privileges
As a business customer, you are eligible to settle your payments by invoice free of charge. To benefit from this convenient payment option, all you need to do is send us your VAT number and a copy of your ID document. After the succesful completion of a credit check, this payment option will be added to your account within a few hours. To register, click here.
The invoices are fully electronic and available either directly from our online shop, by e-mail, post or via Six, Abacus or Postfinance connection.
Partnerships
As a certified partner of all major manufacturers, we can cater for all your preferences and offer manufacturer-independent recommendations for your particular area of use. Our certifications include: * Microsoft Gold Partner * HP Partner First Platinum * Lenovo Business Partner Gold * Dell Premier Partner * Apple Authorised Reseller / Device Enrollment Program (DEP) * Android Zero Touch Program Partner
Project work goes hand in hand with very individual requirements towards service components. For this reason, we maintain partnerships with service providers in various fields. These collaborations allow us to provide you with made-to-measure services and complete solutions.
Much more than IT
Our product range is constantly expanding. Enter your login data and benefit from the same advantages on digitec.ch and galaxus.ch. All via the same customer account. Both digitec.ch and galaxus.ch are Digitec Galaxus AG brands. So you only need to enter new suppliers once. Product categories including office supplies, furniture, lighting, DIY, Vehicle supplies, kitchen appliances and many more could prove interesting for your company. See for yourself: galaxus.ch
Automatic data exchange
Access our full range via your electronic procurement system. Thanks to a connection with OCI (Open Catalog Interface), one click is all it takes for authentication. In other words, you can export your shopping cart and place orders via your own system. Choose between transmitting your order by e-mail or XML (via Conextrade). The latter will save you more time thanks to reduced manual entries and a more efficient purchasing process. Feel free to get in touch if you have any questions.
A broad range of mobile subscription services
We identify your customer needs and match our offer to suit your company's needs. If you like, we're also happy to manage and set up the subscriptions for you. Our range of subscriptions includes all providers: * Salt * Sunrise * Swisscom * UPC
Get in touch with our B2B team
We're happy to help: Contact our B2B team
As a business customer, you might like the following articles
What's more, our magazine is packed with additional news, promotions and background information on our services. All compiled with our business customers in mind.
---

As Head of B2B, I'm keen to learn all about the purchasing processes our business customers apply. My mind buzzes when it comes to the automisation of daily orders, services designed for projects and flexible financing models for A–Z workplace solutions. Bright ideas generally come to me over an espresso in our company's very own café «Pause».
---
---