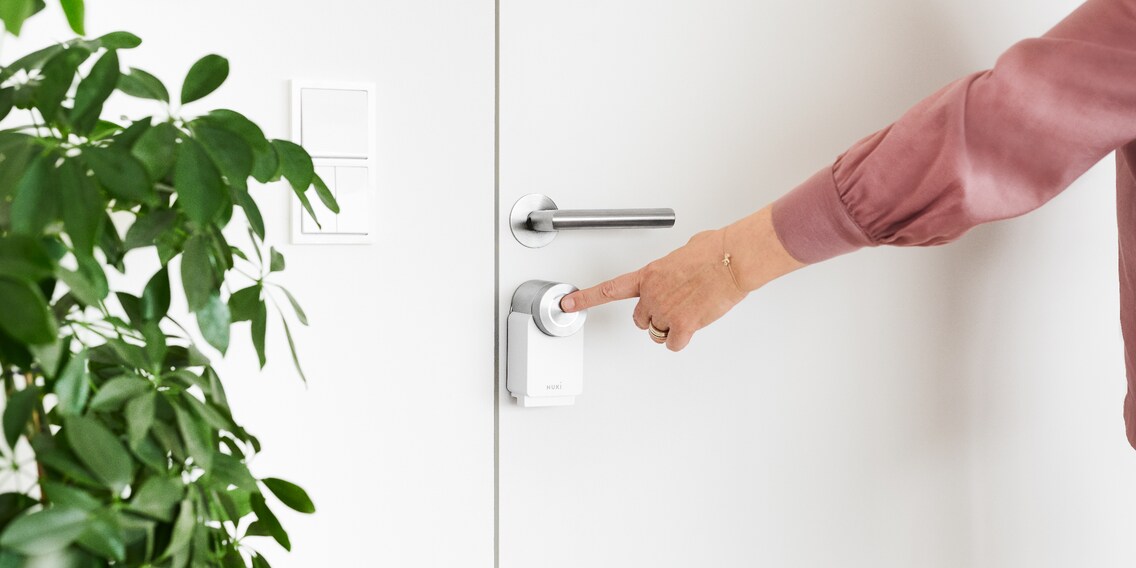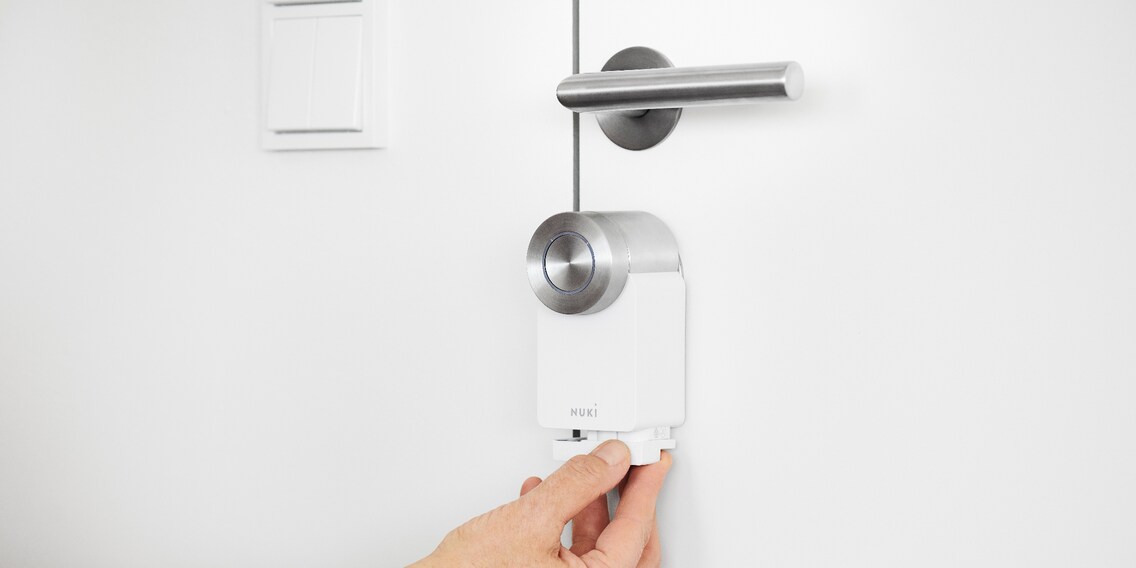 This article was translated automatically.
Nuki launches the new Smart Lock 3.0 Pro with integrated WiFi and battery pack
The latest version of the popular Smart Lock comes with its own WiFi and no longer requires a bridge for the online functions.
What the Pro variant can do
The Smart Lock 3.0 Pro now has integrated WiFi. This means you don't need an additional bridge if you want to control your Smart Lock remotely or assign access authorizations while on the road. A battery pack is also included. The manufacturer promises a 50% longer battery life with the battery pack compared to conventional AA batteries. Furthermore, the manufacturer states that the aluminum frame of the Pro variant should have a higher-quality finish. In addition, the motor has been revised so that the motor noise has been reduced compared to the previous model.
All innovations of the Nuki Smart Lock 3.0 are also included in the Pro variant. See our dedicated articlefor more information.
Which bundles we offer
The Smart Lock 3.0 Pro is now available in the following versions and bundles. For the release, the Pro version will only be available in white. All sets are available for both cylinder versions.
Smart Lock 3.0 Pro without accessories
Here you get the Smart Lock 3.0 Pro in the basic version without accessories. If you need accessories at a later time, you will find a corresponding selection below.
Nuki Smart Lock 3.0 Pro Combo including keypad
With these sets a keypad is included. The keypad is powered by a coin cell and stores up to 100 different access codes.
Nuki Smart Lock 3.0 Pro Family Combo including three FOB remote controls
The "Family Combo Set" includes the Smart Lock itself and three FOB remote controls. Nuki FOB is battery powered and opens the Smart Lock from up to 15 meters away.
How to install the Nuki Smart Lock 3.0 Pro
The installation of the Smart Lock is said to take only a few minutes. How it is done is explained in the video.
Suitable accessories
For the extension of your smart access system, there are several possibilities. For example, you can use the door sensor to monitor whether your door is properly closed or whether someone is currently trying to gain access to your home. If you live in an apartment building, you can use the Nuki Opener to operate the main entrance door. And for those who want even more convenience, the Nuki door lock also works with the Ekey fingerprint sensor.
Click here for the complete Nuki range.
---



Whether on a hiking trail, via ferrata or in a mountain hut. I often find relaxation in the mountains, always accompanied by my camera.
---
---
---
---
---
These articles might also interest you
Skeleton Loader

Skeleton Loader

Skeleton Loader

Skeleton Loader

Skeleton Loader

Skeleton Loader