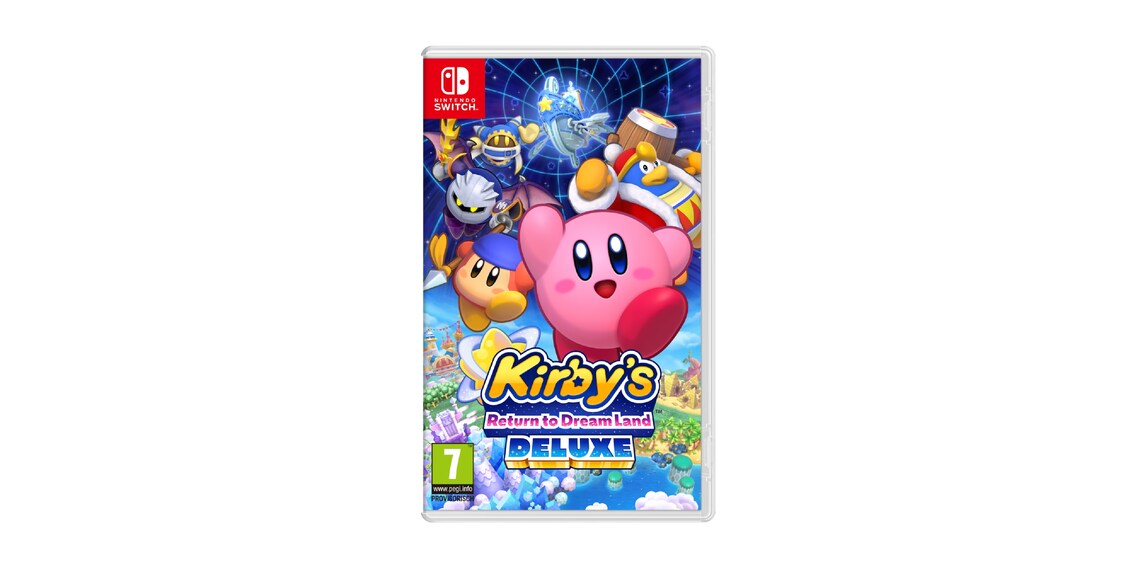 Now available: Kirby's Return to Dream Land Deluxe

Translation:
machine translated
Kirby's Return to Dream Land Deluxe is a new version of Kirby's Adventure, which was released for Wii in 2015 - but now for Nintendo Switch. You can adventure with up to four players or play mini-games.
Journey to Dream Land alone or with up to three friends and help Magolor repair his crashed spaceship. You can play through the levels together and use your sword, whip or the new mech special power to hit the enemies on the roof.
Another main attraction, as in the Mario Party games, are the numerous mini-games that you can play against or with friends. In addition to eight hits from past Kirby games, there are also two completely new mini-games that will test your ambition (and your friendship)
.
You still need a console or controller to take your squad to Dream Land? You'll find them here.
Go to the full range from Nintendo.
---



Round, egg-shaped or a shuttle, I love chasing after anything if it's part of a competitive sport. Old and new vehicles with powerful engines make my heart beat faster – and so does my own little smart home. I never leave the house without headphones and luckily, I have quite a few to choose from. 
---
---