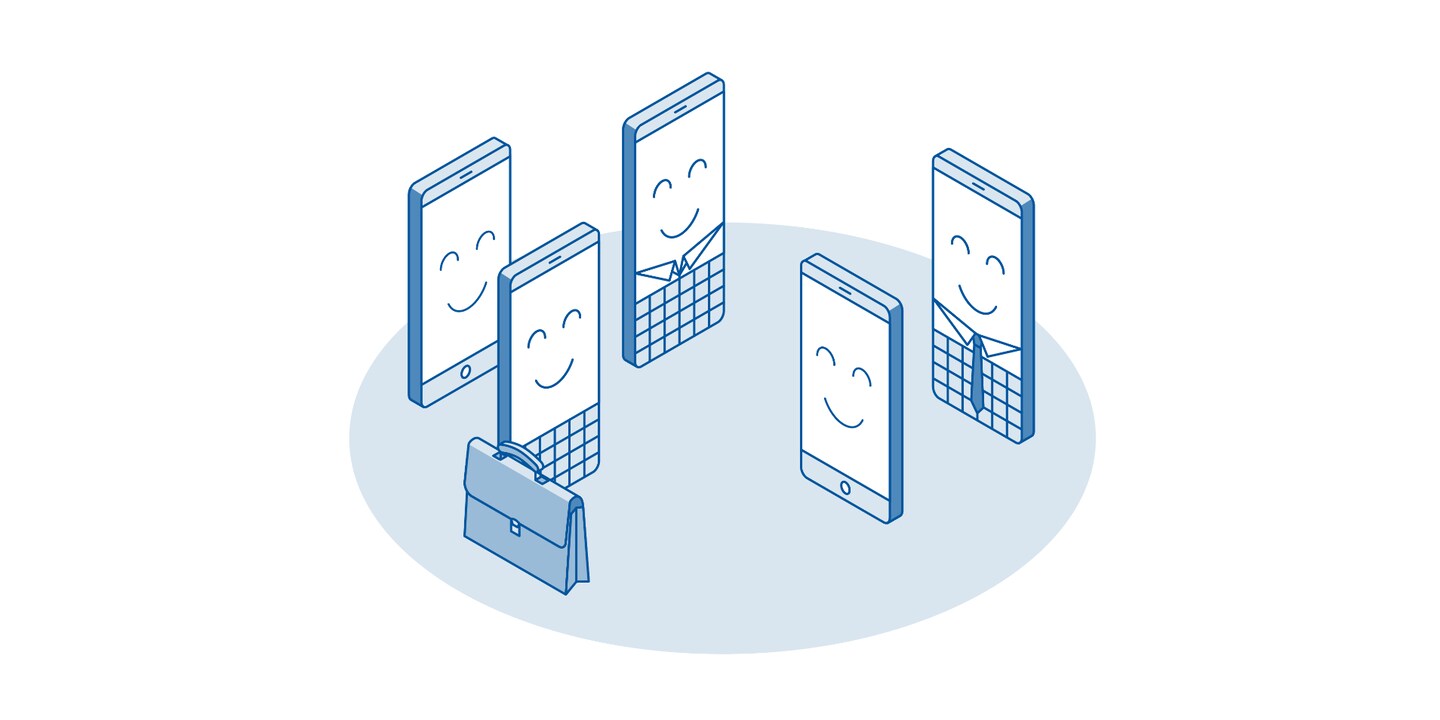 digitec connect: our mobile subscription is now also available for business customers
To mark the start of this new service, we're offering all business customers a 50% discount on all connections during the first year. This offer applies until 31 August 2020. Why digitec connect for your company? Because you manage everything online, have no minimum contract duration, full cost control and many other advantages.
Following our announcement for pilot customers, many companies got in touch with us. Together, we tested and refined our mobile subscription for business customers. From now on, our digitec connect subscription is available to all business customers and we'll use your feedback to continuously improve it.
What does the digitec connect subscription offer?
3 GB of inland data a month with 1 GB of roaming data in the EU/USA
unlimited calls and SMS/MMS on all Swiss networks (excl. value-added services)
basic fee of CHF 25.– a month local data flat rate for CHF 49.– starting at 7 GB
business conditions upon request to connect.b2b@digitec.ch
no minimum contract duration or activation fees
full use of the Sunrise network
all details on connect.digitec.ch
Our introductory offer
We're offering our first business customers a 50% discount on all connections during the first year. This means the base fee is CHF 12.50.– per month and you enjoy a national data flat rate for CHF 24.–. Please send an e-mail to our B2B team at connect.b2b@digitec.ch before 31 August 2020. Of course, our existing pilot customers also benefit from this offer. For current business customers, the special price automatically applies for one year starting on 1 August 2020.
Employee benefit or business connection?
With us, you have two choices: you can either provide your employees with a private connection at special conditions because they're are employed by your company. In this case, employees register, pay and manage their subscription themselves. All your cour company has to do is manage new employees and those who leave the company.
The other option is to provide your employees with company connections. This is ideal if you want these connections to be owned by your company and you'd like to pass them on to new employees, for example for on-call duties. In this case, the company administrator manages the costs and administration of these company connections.
Using value-added services with corporate subscription
Deactivating value-added services for business connections is currently a much-discussed topic. Swisscom is the first provider to switch off value-added services for business connections following a ruling by the Federal Supreme Court. The other providers will soon have to follow suit. We will also have to examine measures for business connections as a result of this decision. However, our employee benefit model isn't affected by this, as employees pay for the subscription themselves and enter into the contract directly with us. This model allows them to continue to use the value-added services. Value-added service numbers also include emergency numbers of hospitals, doctors, help centres or, for example, the public transport night-time supplement by text message. All 0900 numbers are considered value-added service numbers.
Who qualifies as business customer?
Not only conventional SMEs or corporations can become digitec connect business customers. The subscription is also available for associations, universities, networks or municipal administrations. Have an organisation and want to offer your members a mobile subscription at great conditions? Please contact our digitec connect B2B team at connect.b2b@digitec.ch.
What are your advantages as a business customer?
administration of everything online and yourself
the more connections, the better the conditions
every connection can be cancelled at the end of the following month
payment by invoice at no extra charge
current and past invoices available at any time
creation and porting of numbers with just a few clicks
The dashboard offers you an overview of all your employees' subscriptions. The company administrator can manage all settings, sees the running costs, can block services or assign numbers with names and organisational units. In the case of private connections via the employee benefit option, the company administrator only manages the employees' entries and exits.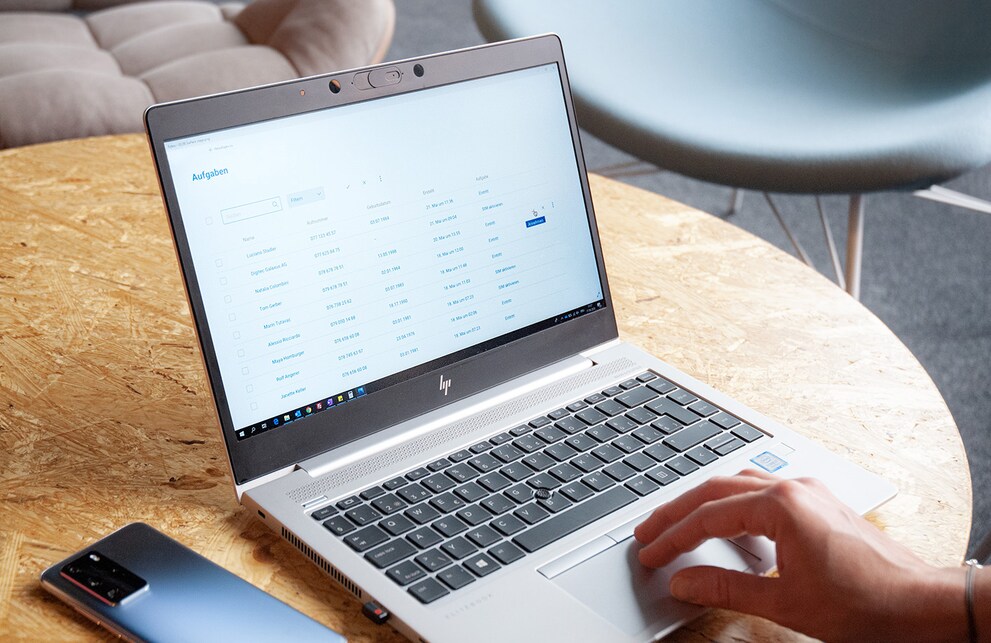 How to take out our mobile subscription for business customers
If you're interested in our digitec connect mobile subscription, please send en e-mail to our B2B team at connect.b2b@digitec.ch. Our B2B team are happy to answer any questions and help you set up your company account for the subscription.
Any questions or feedback? Do you like digitec connect? Join the Community discussion on digitec connect.
---
Bei Digitec Galaxus unterstütze ich unsere Firmenkunden rund um das Thema Collaboration. Dazu gehört auch unser hauseigenes Mobilfunk-Abo digitec connect. Meine Freizeit verbringe ich mit Reisen, Kochen und Sport - am liebsten Ballsport.
---
---
---