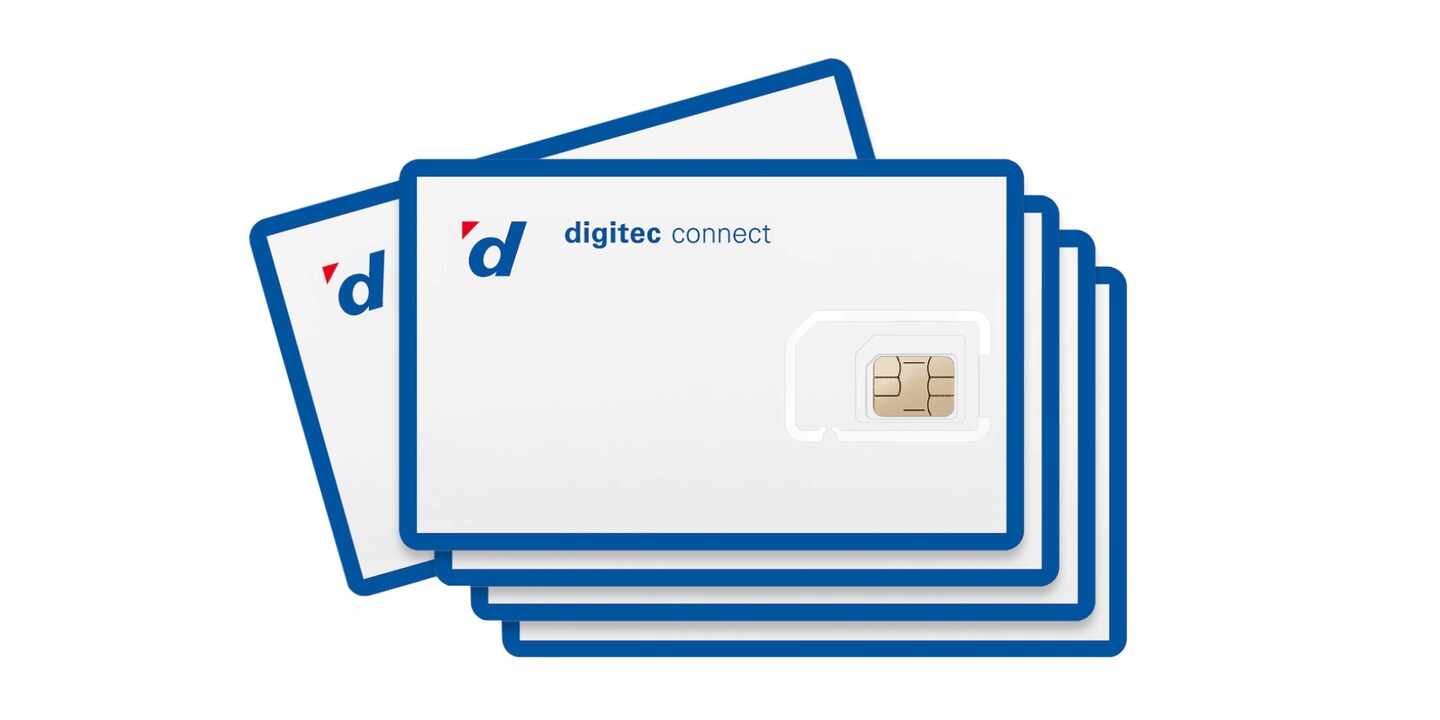 digitec connect Family + Friends – improved thanks to you
We're taking your feedback on board and are improving our mobile subscription together with the Community. A lot has happened since the launch in July 2019.
Your opinions helped us to find out which aspect of digitec connect needs to be improved first: the Family + Friends option.
Family members can sign up themselves
To all our digitec connect customers who've already founded a family: signing up used to mean both had to be present – one with the account login, the other with the identification document. We've made this easier. Account owners can now send a registration link to those they'd like to add to their digitec connect Family. Once a new Family members signs up, the account owner confirms the new registration via a link.
Everyone has their own login
While only the account owner could log in to the cockpit and adjust settings for everyone so far, we've now created the possibility for account holders to give Family members access to their own cockpit. Credit card details and other confidential information is, of course, not shared with all Family members.
Naming your Family members
Account owners can now name each Family member in the overview. This isn't only fun – feel free to play around with nicknames or even emojis – but makes it easier to know who is who, even if your brother and your buddy are both called Michael.
Don't know digitec connect?
Our mobile subscription offers you unlimited phone calls and text messages as well as 3 GB of inland and 1 GB of roaming data in the EU/USA – all included in the base fee of CHF 25.–. Starting at 7 GB, you unlock a local data flat rate for CHF 49.–. So you'll never pay for more than you actually use. Find out more about the our mobile subscription on connect.digitec.ch.
Too pricey? Our Friends + Family option gives you full control over your costs. Don't know how this option works? You're not alone. Here's a brief explanation and a few words about the advantages it offers you:
The digitec connect subscription allows you to add family and friends to your account. The larger your family, the more everyone benefits. Choose your Family yourself – grandparents, friends or any other favourite people. Each additional Family member unlocks 1 GB more inland data per month for everyone. Once you have five subscriptions in your account, you each get a Switzerland-wide data flat rate of CHF 25.–.
Be the mastermind of your Family
digitec connect is also the ideal subscription for families: As account owner, you can manage all settings for each SIM card in the digitec connect Cockpit at any time. Define whether your kids are allowed to make international calls or use value-added service numbers. Your eldest needs to be taught a lesson? Switch off his or her data access with just one click in the Cockpit. But digitec connect offers much more than the option to block services.
Your Cockpit displays the individual data consumption of each member. This will help you coach your kids to develop a healthy usage behaviour. Having a full overview of everyone's consumption means comparing members is easy.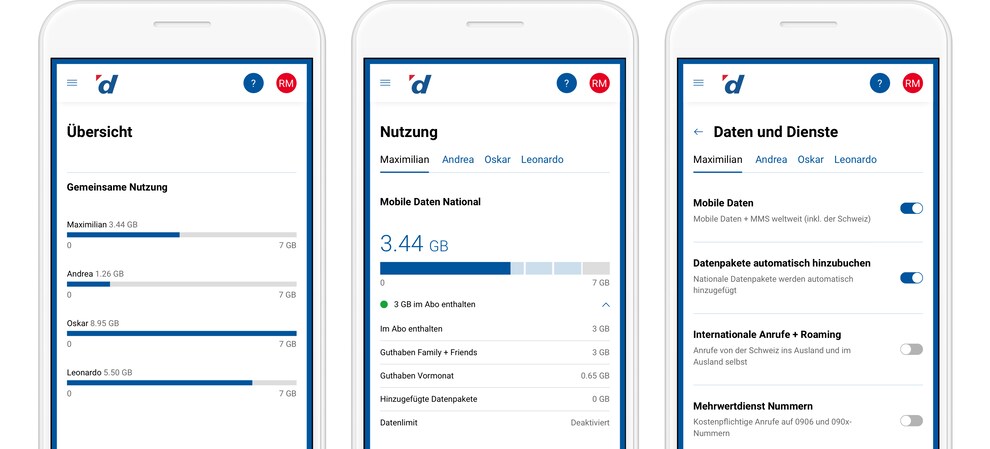 What's more, with digitec connect it's easy to manage and pay for all subscriptions with just one invoice. By adding your credit card information, you no longer have to deal with invoices by different mobile providers. In addition, it's easy to keep track of your payments.
How to get your digitec connect subscription
Register online at https://connect.digitec.ch.
Receive your SIM card by post and activate it in the Cockpit.
Insert the SIM card on the start date. Off you go.
We're looking forward to improving the digitec connect subscription more and more. It's a subscription that doesn't get more expensive and more complicated every year, but even more simple, transparent and fair.
---
Almost anything can fascinate me, I'm always open to new experiences. That's why I'm in exactly the right place, discovering and exploring new and wonderful products and communities every single day.
---
---