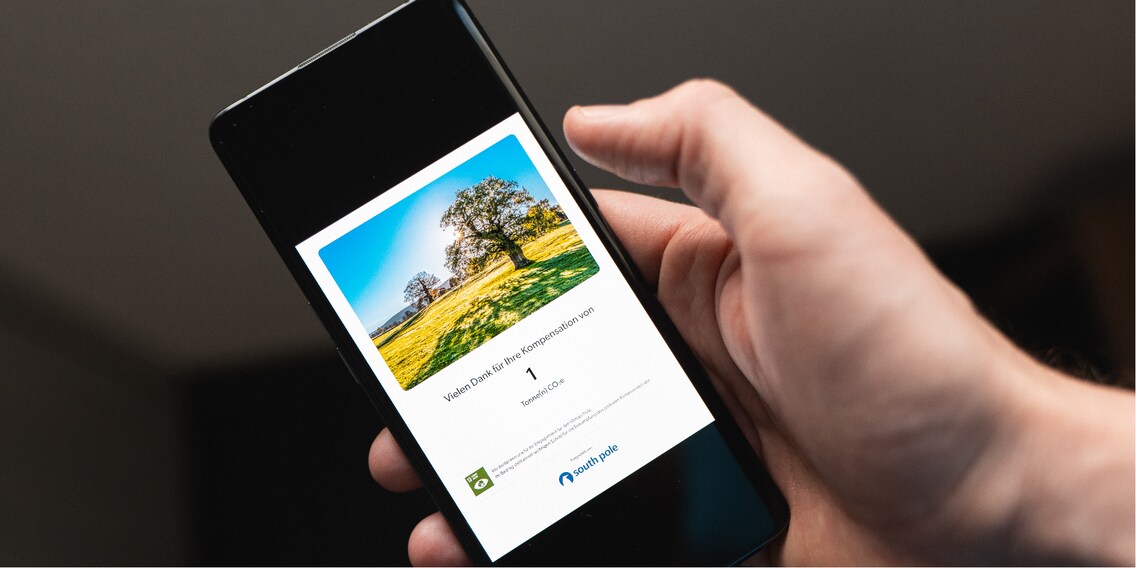 CO2 certificate hits shelves at Digitec Galaxus
405 francs per head and year – that's the cost of CO2 offsetting in Switzerland. Shoppers can now offset their complete carbon footprint by purchasing CO2 certificates.
Many consumers would like to do their bit for climate protection. However, as turning down the heating and recycling plastic just isn't enough to stop global warming, many look for other measures. One of them is buying CO2 certificates. In addition to climate-neutral shopping, Digitec Galaxus now offers certificates from climate solutions provider South Pole. The cost of each ton of CO2 compensated is 30 francs at most.
Many roads lead to climate neutrality
Under the Paris Agreement on climate change, Switzerland has committed to halving CO2 emissions per capita by 2030 compared to 1990. So far, it's not looking good. To get on track, people in Switzerland would have to drastically change their behaviour when it comes to travelling and shopping, as recent studies show. It's a challenge that will take time. After all, switching from BMW to SBB or replacing oil heaters with heat pumps and photovoltaics are not changes that happen overnight. What's more, a referendum has been launched against the CO2 Act that was revised by Parliament.
For anyone who doesn't want to postpone climate protection, CO2 certificates provide a fast-acting addition to help reduce CO2 levels. According to the Swiss Federal Statistical Office, the Swiss population produces 13.5 tons of CO2 per capita and year. In other words, at 30 francs per ton, personal climate offsetting is possible for as little as 405 francs.
South Pole
Kariba Forest Protection
Investing where funding is scarce
In the short to medium term, buying CO2 certificates is both effective and worthwhile, experts at South Pole agree. All funds generated by carbon offsetting are put towards selected and certified climate protection projects that reduce greenhouse gas emissions cost-effectively and in the long term. Offsetting often happens in parts of the world where means for effective climate protection are lacking.
These are just some of the projects you can support with CO2 certificates available from the online shops now:

---
Making sure employees and media know what's up at Digitec Galaxus is my job. But without fresh air and a lot of exercise, I basically stop functioning. The great outdoors provides me with the energy I need to stay on the ball. Jazz gives me the tranquility to tame my kids. 
---
---
These articles might also interest you
Skeleton Loader

Skeleton Loader

Skeleton Loader

Skeleton Loader

Skeleton Loader

Skeleton Loader