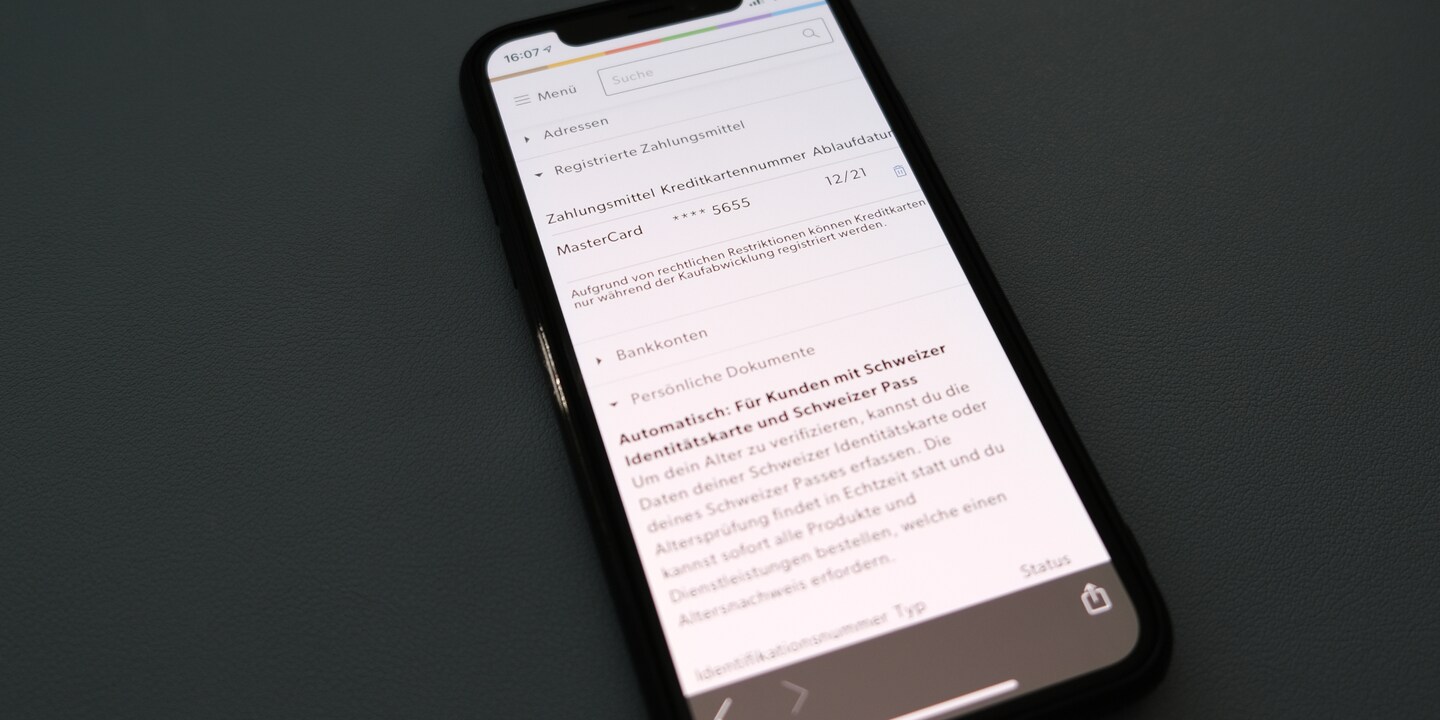 Black Friday 2021 at digitec and Galaxus – here's how to snag the best deals

Are you looking forward to a wide selection of good products at attractive prices on Black Friday? We've got you covered. Here are some tips and tricks to make your bargain hunting a success.
Shop online and spare yourself the massive Black Friday crowds in stores. But this shopping holiday does also mean high traffic for online retailers digitec and Galaxus. Our IT crew and engineers have been working for weeks to ensure everything runs smoothly.
And you, too, can prepare yourself for what we hope will be an enjoyable shopping experience.
Be ready for age verification
Your customer account holds all the necessary information for a quick purchase. Please note that we need to check your age if you wish to purchase certain products, such as alcoholic beverages or video games. You can prepare for age verification ahead of Black Friday. To upload your ID to your user account, go to «Settings» and «Personal documents».
Check your payment methods
Nothing would be more annoying than your Black Friday purchases failing because your saved credit card is no longer valid. You can check its expiration date in your user account. Go to «Settings» and «Registered payment methods». You can save multiple credit cards in your account if you plan to make purchases that exceed the limit of just one. Alternatively, you can pay by bank transfer or Twint.
Play it safe: complete your purchase
Items in your shopping cart are not reserved. So, if you really want a product, you should place your order immediately. You can double-check that your purchase was successful under «Orders» in your user account. Being fast is especially important this year, as global supply chain issues mean many products are only available in limited quantities. Once something is sold out, it's really gone. Unfortunately, we can't just replace sold out products with new ones.
Cancel an accidental purchase
In the heat of the moment, you might click on «Buy now» a second too soon. No worries. If this happens, you can cancel the order. Simply go to your user account and click on «Orders». Select the order in question, and you'll have the option to cancel it. If you've already paid for it, you will, of course, receive a refund.
Consult the Help Centre
Should you still have questions and require assistance despite both our preparations and yours, the Customer Service Help Centre is happy to help.
---

Journalist since 1997. Stopovers in Franconia (or the Franken region), Lake Constance, Obwalden, Nidwalden and Zurich. Father since 2014. Expert in editorial organisation and motivation. Focus on sustainability, home office tools, beautiful things for the home, creative toys and sports equipment.
---
---
These articles might also interest you
Skeleton Loader

Skeleton Loader

Skeleton Loader

Skeleton Loader

Skeleton Loader

Skeleton Loader