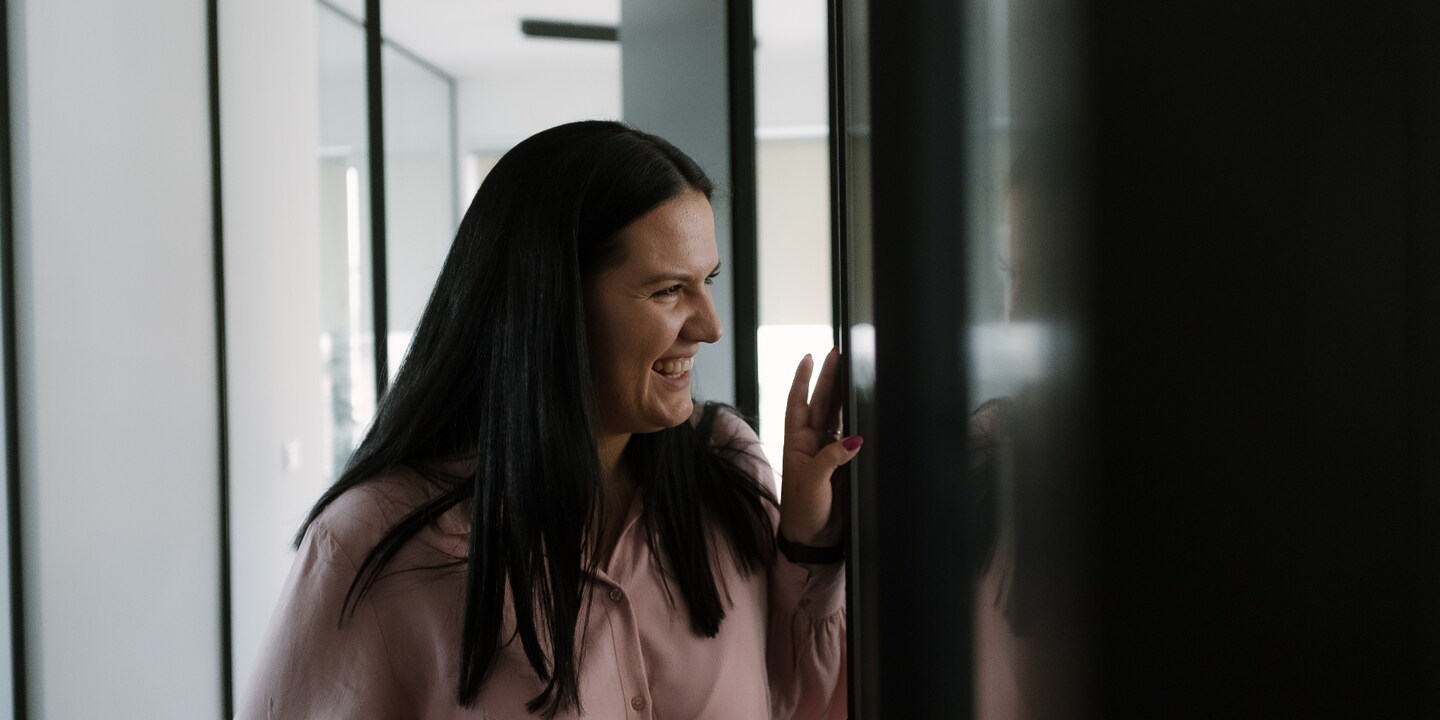 Belgrade's recruitment policy
How do I know you took me into account? How was the test? What's your interview process?" are only some of the frequently asked questions to our Talent Acquisition team. Here is our step by step explanation about our recruitment policy.
So, you applied for a job ad on our web site? What now?
Now start the jitters, the fear and so many questions pop into your head… So let us make it easier for you and reveal what our selection process looks like.
First – we get excited when you send us your CV, so that we can start selection process with you. In this phase we are matching your superpowers with the superpowers of the role you have applied for. If everything fits, great – we are off to the next step.
Since we communicate with our customers and our colleagues from Switzerland, Germany, and Serbia for most of our positions your first pass is a good result in testing German, French or Italian language, with often essential – English. When you pass this round successfully, the next rounds are reserved for interviews. If not successful – we can always provide you a more detailed report of your language test. Now we want to get to know you better and find out what you did so far, what skills and knowledge you have gained and talk about your favorite book, as well as if you are a tea or a coffee person. Our goal during this process is to evaluate if we are a match – when it comes to our values and culture. Now it's time to sum up everything and decide both ways – we decide if we'd love to work with you and you decide if you'd love to work with us.
If «I do» is the answer on both sides, we agree on details and send you the official offer. The only thing left is to share the happy news of you becoming the valued member of our team!
We try to be as transparent as possible, so we will provide you with regular feedback for each step along the process. Becoming a pirate is not a fast process, but we try within 2 to 4 weeks to get you on board. Now that we've walked you through the process, we hope you feel confident to apply :).
We just love to chat!
We know that information is never enough, so if you have additional questions, feel free to contact us – we will be happy to answer!
---
---
Diese Beiträge könnten dich auch interessieren
Skeleton Loader

Skeleton Loader

Skeleton Loader

Skeleton Loader

Skeleton Loader

Skeleton Loader